The Kiasma Museum of Contemporary Art is right now showing an exhibition done in collaboration with Marimekko. Called Kimpassa/Together, the exhibition consists of pieces created specifically for the Kiasma spaces by 16 designers and contemporary artists. The exhibition is very versatile, though I had expected it to be bigger. It's definitely a must for Marimekko fans out there!
Below are my favourite pieces from the exhibition.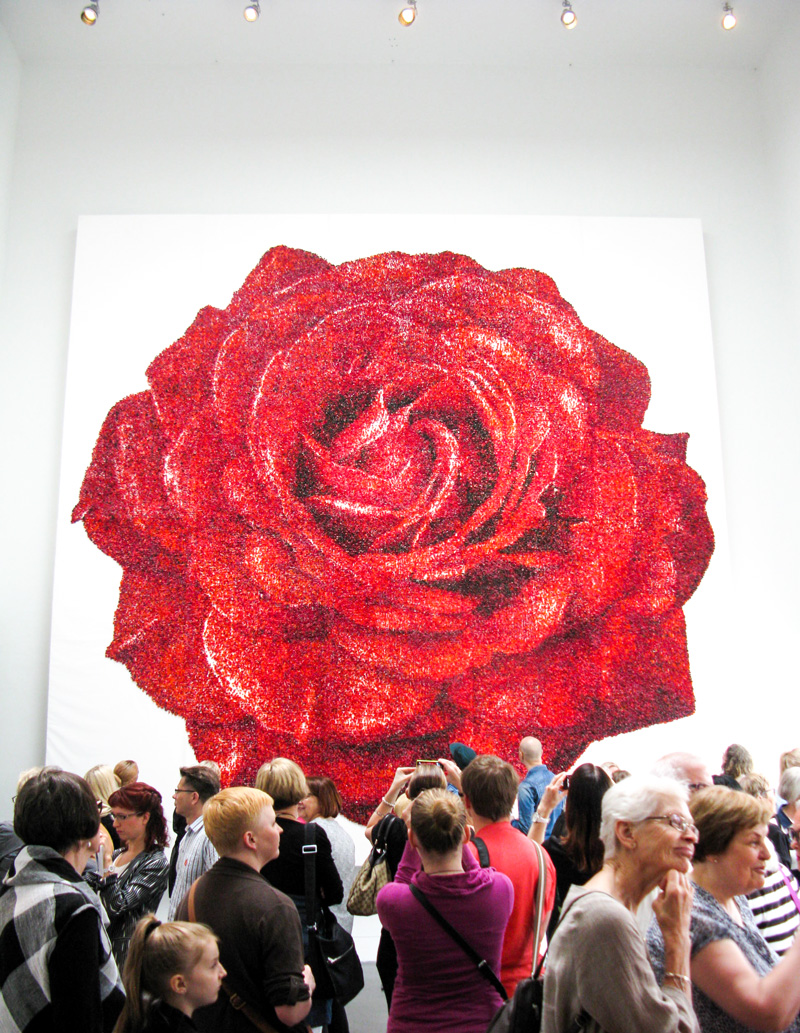 The most impressive piece was without a doubt Hanna Vihriälä's Rose.The piece is fascinating from afar . . .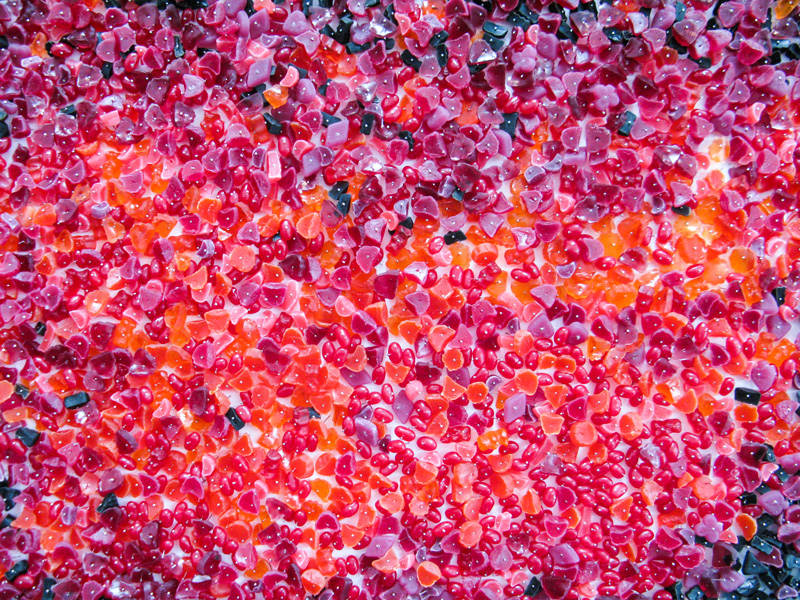 .  . . . . but even more when you come closer and realise that the artwork is made of candy! The museum counted that over 200 000 pins had been used for the piece!

As a fan of collage I really liked Timo Vaittinen's creations.


Another favourite was Tommi Musturi's The walk.


The piece is a big lamp that illustrates a story from morning to night.

The intricate details of the artwork up close.
The exhibition continues until the 7th of September.
MUSEUM OF CONTEMPORARY ART KIASMA
MANNERHEIMINAUKIO 2
00100 HELSINKI
TUE 10-17 / WED-FRI 10-20:30 / SAT 10-18 / SUN 10-17