One thing that often annoys me is finding out about cultural events days after they've taken place. For years I've managed to miss the Lux Helsinki festival even though I see the ads weeks before. So this year I marked it in my calender and went on a quick tour on evening. Lux Helsinki is an urban festival of light that takes place during January, the darkest time of the year. The light installations are spread across the city centre and are lit during the night. Here are the installations I found interesting and managed to photograph.
Unen ääret (Edges of Dreams) by Mika Haaranen. Cool prints were projected on the Hakasalmi Villa.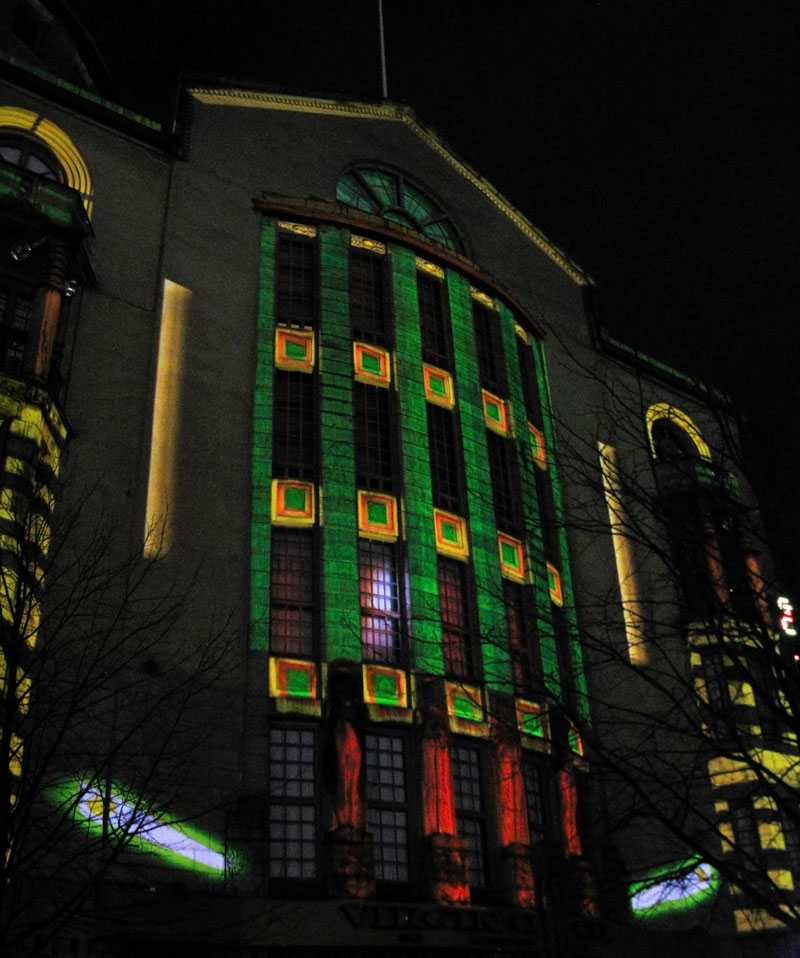 Urban Flipper, by the French company CT Light Concept. A giant pinball game ( with real game sounds) was projected on The New Student House. The most fun installation of the festival.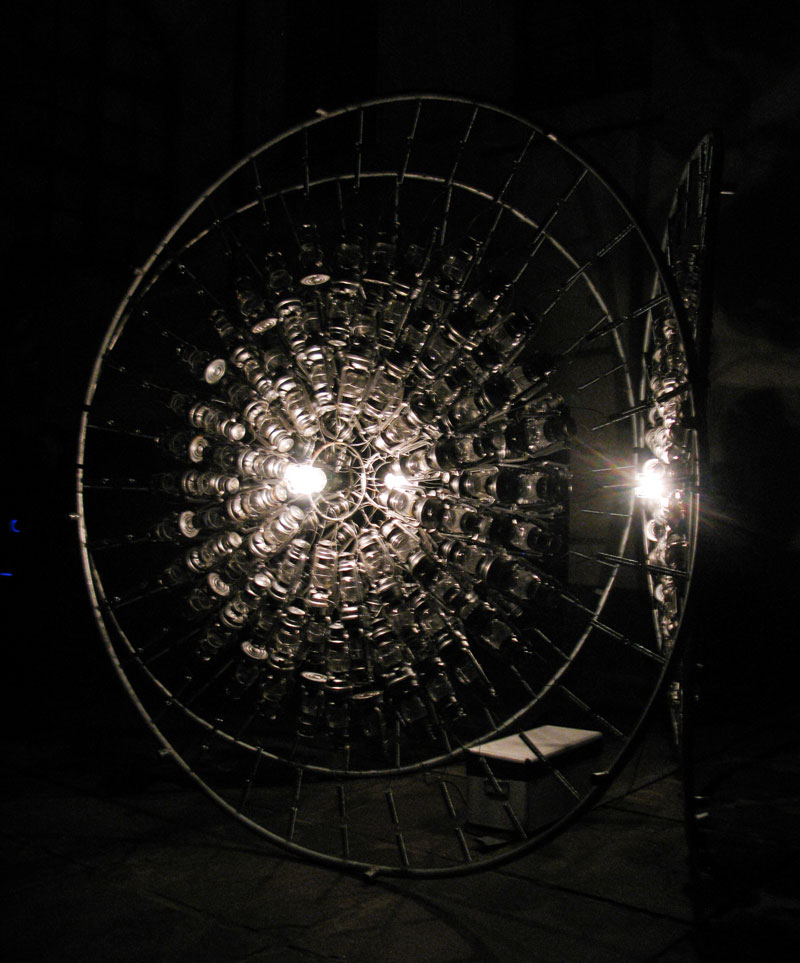 FYR by Jari Haanperä. This installation was made with over two hundred storm lanterns and light bulbs. I loved the pattern in which the lanterns were arranged.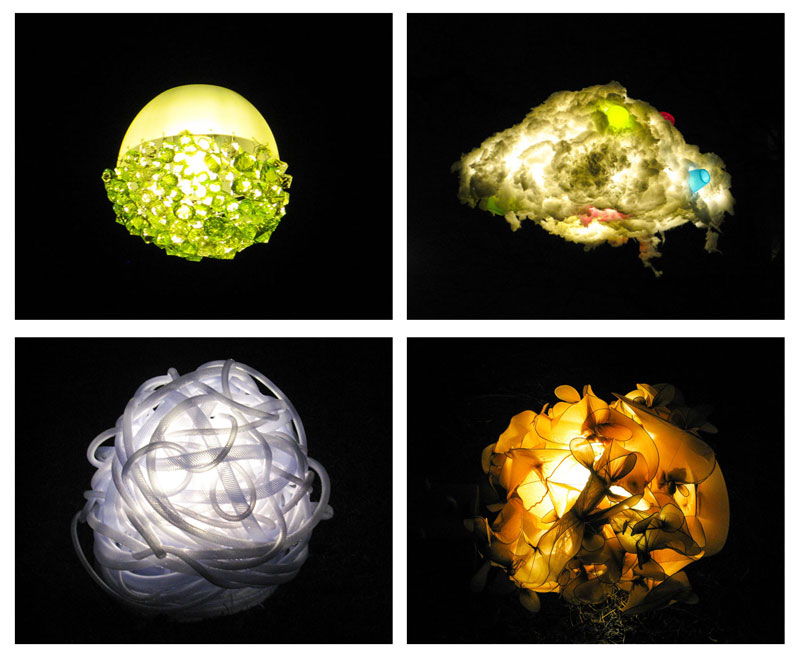 Some of the most inventive lanterns in Hesperia park. They were made by students at Aalto University and the Theatre Academy of the University of the Arts Helsinki. The entire park was filled with different kinds of imaginative lanterns made mostly from recycled materials.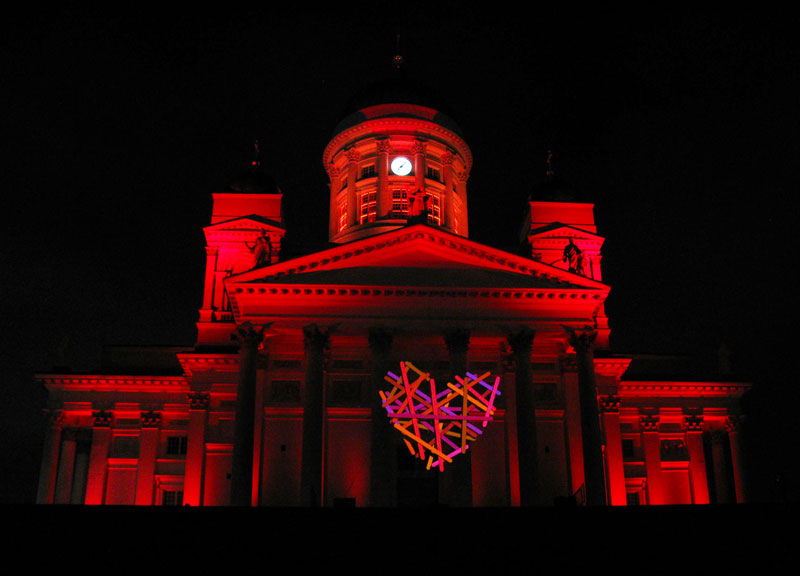 Corazón, by Agatha Ruiz de la Prada and D-Facto. Being a person who loves colour, this installation was my absolute favourite.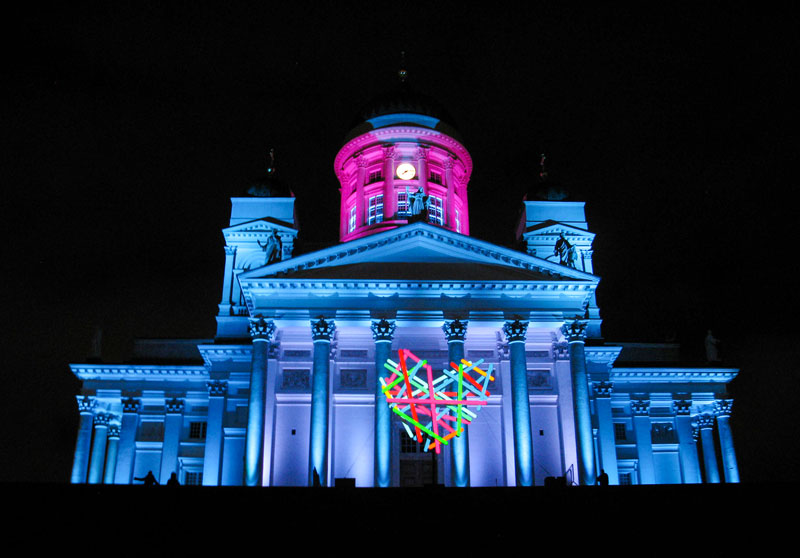 The Helsinki Cathedral and a giant heart placed in front of it changed colours a numerous of times during the 5 minute installation.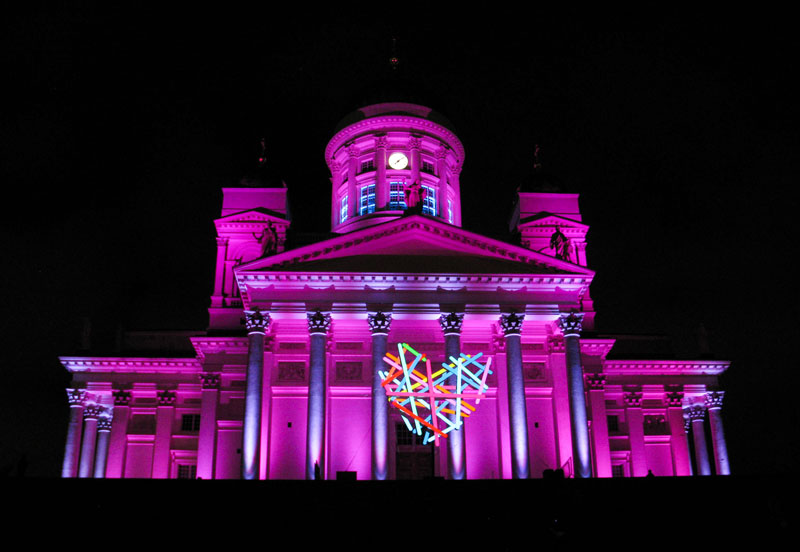 I wouldn't mind if there was a building in Helsinki in this colour!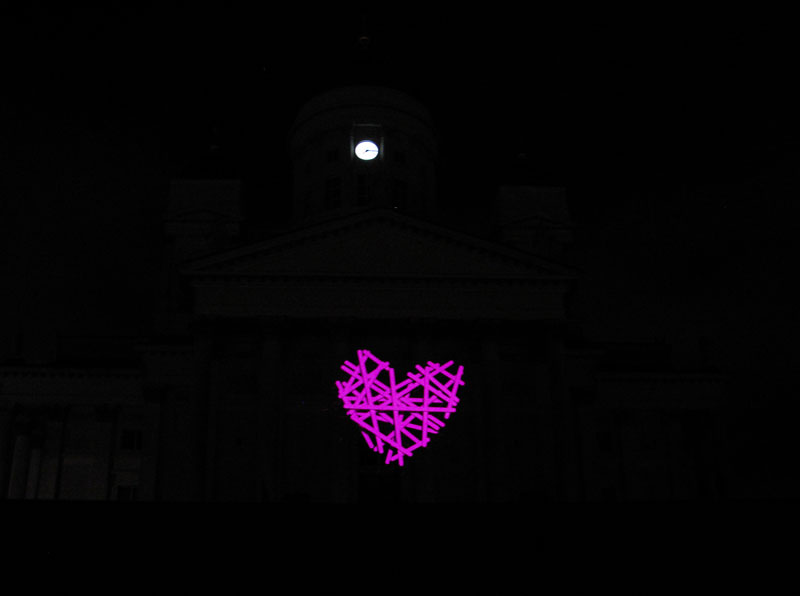 In the end it was only the giant heart that was visible.