Ok, I couldn't help myself, I just love funny titles! The shorts in question are made from that pair of jeans I found earlier this summer. Before I made these I counted I had only 2 pairs of shorts so a third pair was needed.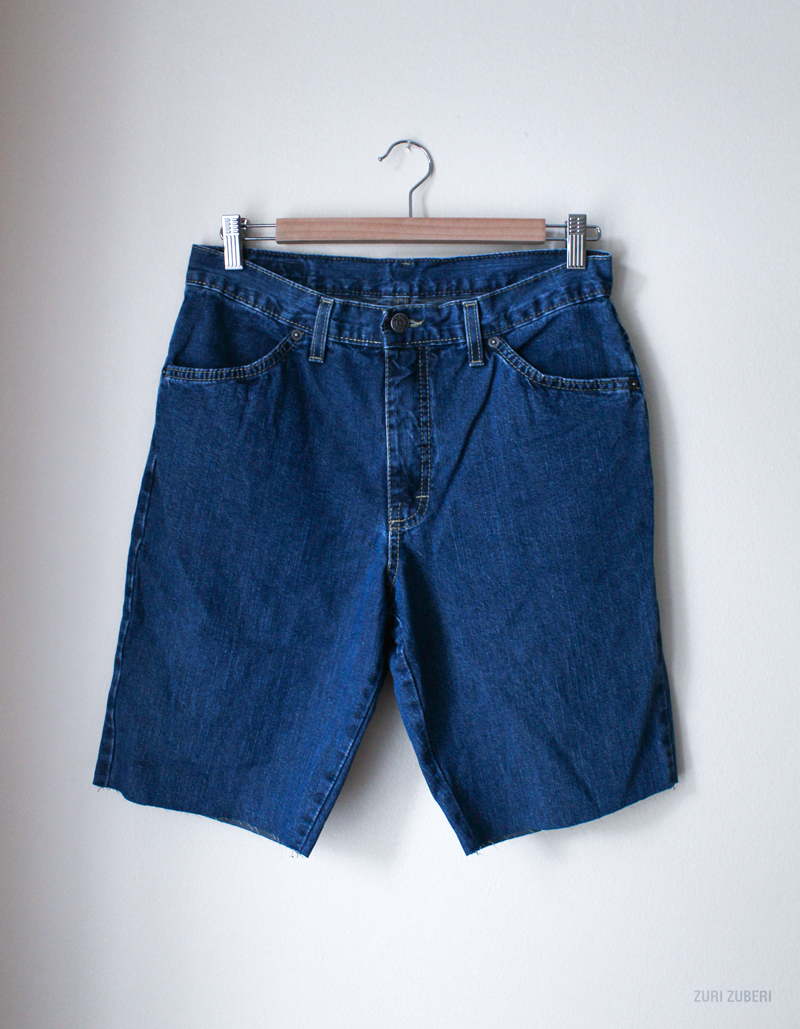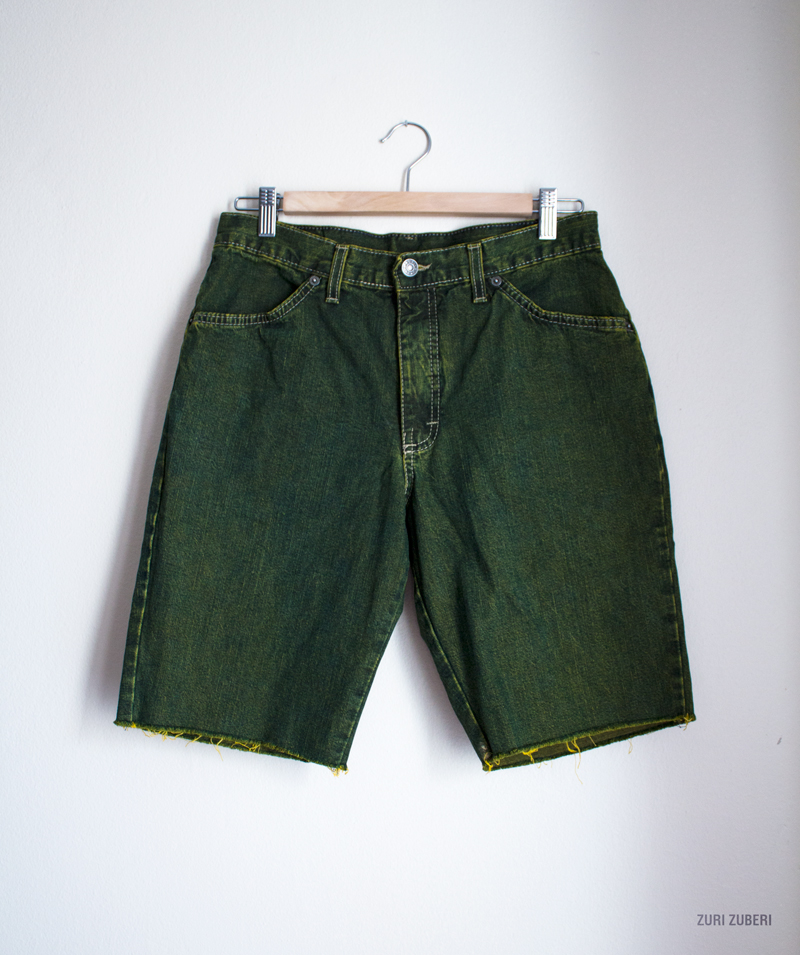 I had to dye the shorts 2 times before I got this colour. I did the mistake of not using enough hot water the first time and the result was not good. I was using a plastic bucket  that can't handle temperatures above 60ºC, bad idea on my part. I've now purchased a stainless steel bucket for future projects.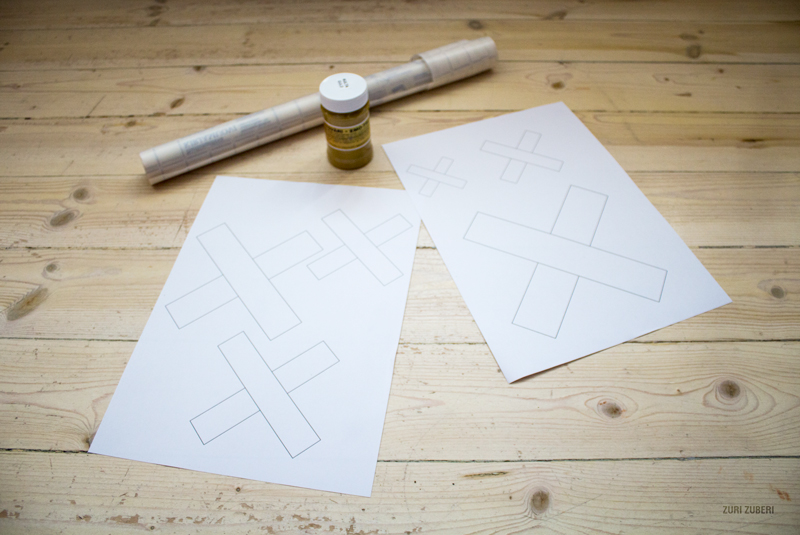 Some time around the millennium I had a serious tie dye and print phase. I dyed and printed everything from clothes, bags and even sheets. Not knowing anything about printing techniques back then I found my own way by using book covering film.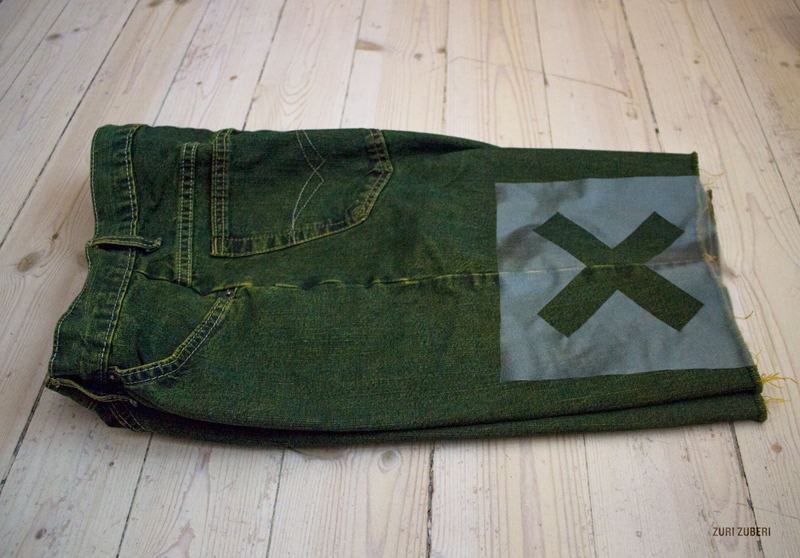 I cut each X separately in order to be able to align them better. Using book film is quit primitive way to print garments but it works quit well for big and very simple prints. Plus, book covering film is something I always have around as I insist on covering all my books.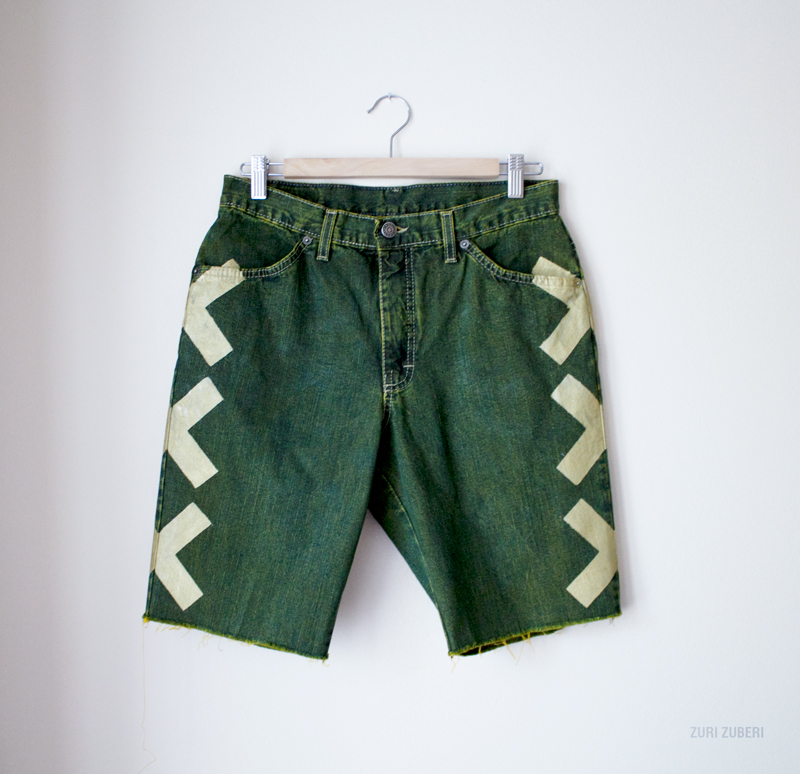 Voilà, the finished shorts! Luckily for me August is turning out to be the hottest month this year so I'll actually have a chance to use them this year.