The Helsinki City theatre had a flea market recently where they sold costumes they didn't need any more. The theatre is going to be renovated next year so I guess a thorough spring cleaning was needed. A friend of mine told me about the event and we decided to go check it out. Pure curiosity was what dragged us out of bed that Saturday morning!
The first thing that surprised us was the long queue outside the theatre. Then we saw people coming out with big black plastic bags full of stuff! What on earth are they buying we wondered. Once inside though, we could understand the hysteria. There were a lot of items being sold for 2-10€. Though I had decided not to buy anything, I came home with a silk blouse and two wool scarves for the total sum of 1,20€ ! I thought I'd change the buttons and resew the sleeve hems and the blouse would be as good an new. But when I got home I noticed that the sleeves were more damaged than I had initially noticed. So, note to self always double check the quality of the garment before a purchase!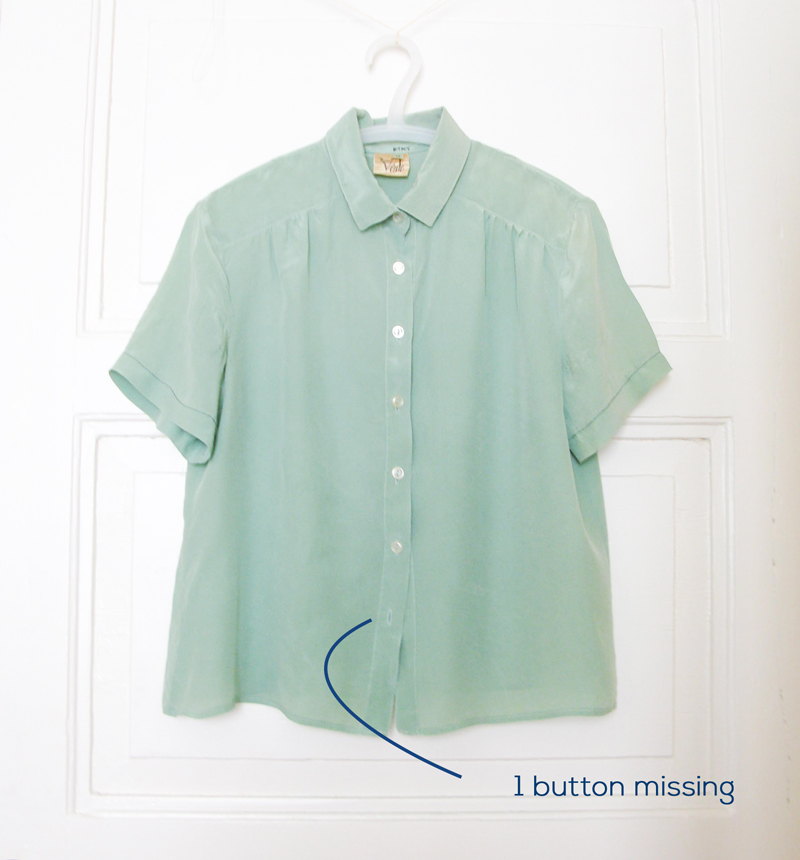 The damage on the sleeves and the horrible green hem seam. I think the blouse originally had long sleeves but whoever shortened them didn't care about matching the colour of the thread to the garment.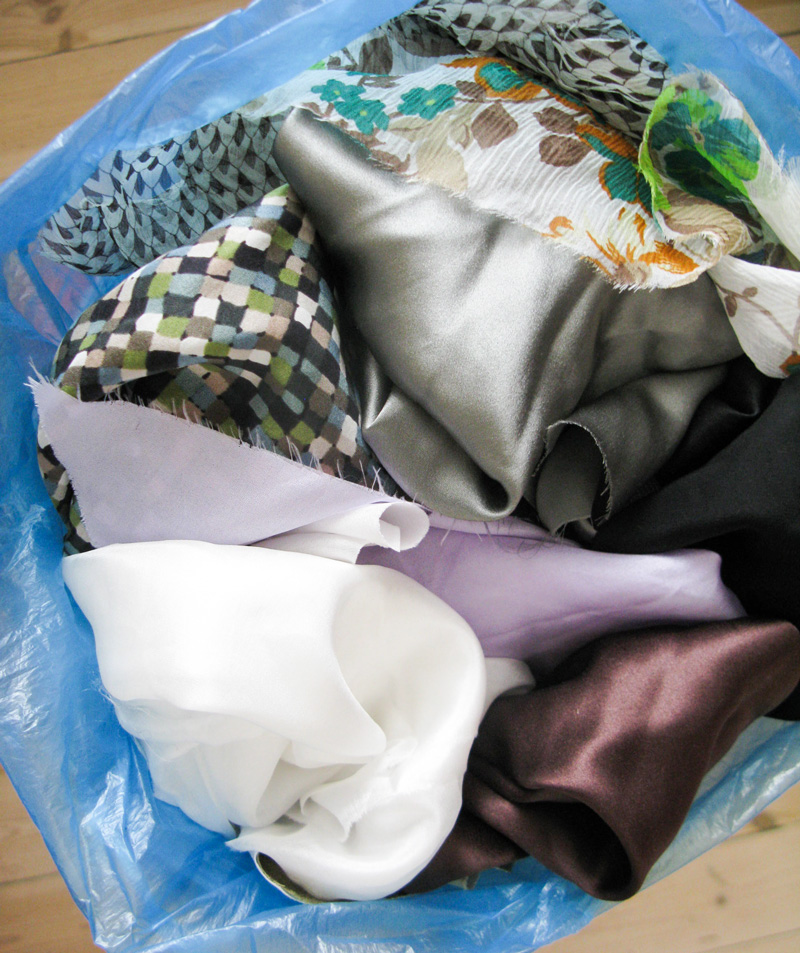 I found fabric for the sleeves in my stash of random silk bits. I should figure out better storage for them!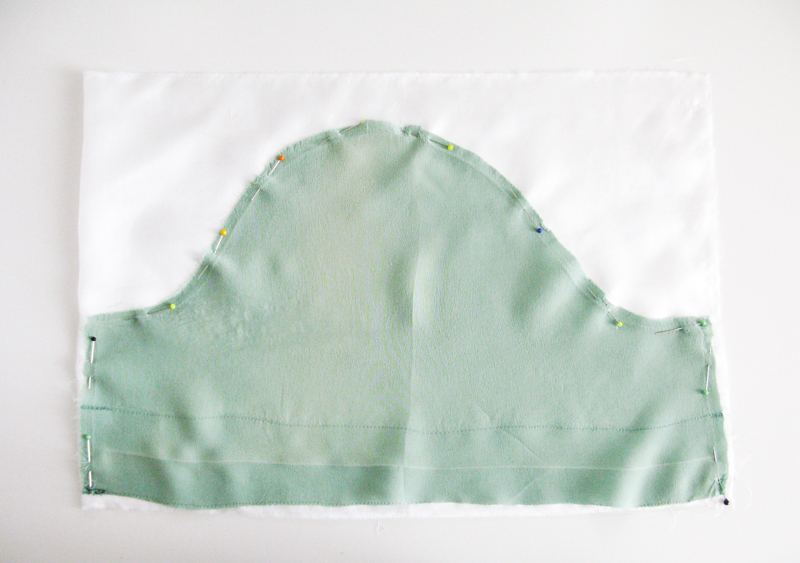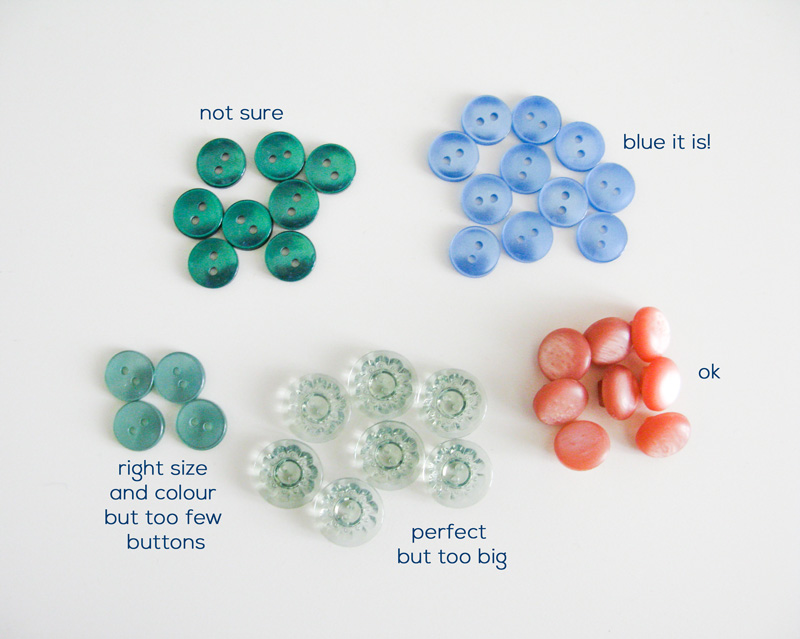 In the beginning I thought I'd put white buttons to match the sleeves but I didn't have any in the right size or amount. It felt a bit unnecessary to go and buy new buttons when I have box full of them. So I decided to choose from what I already had.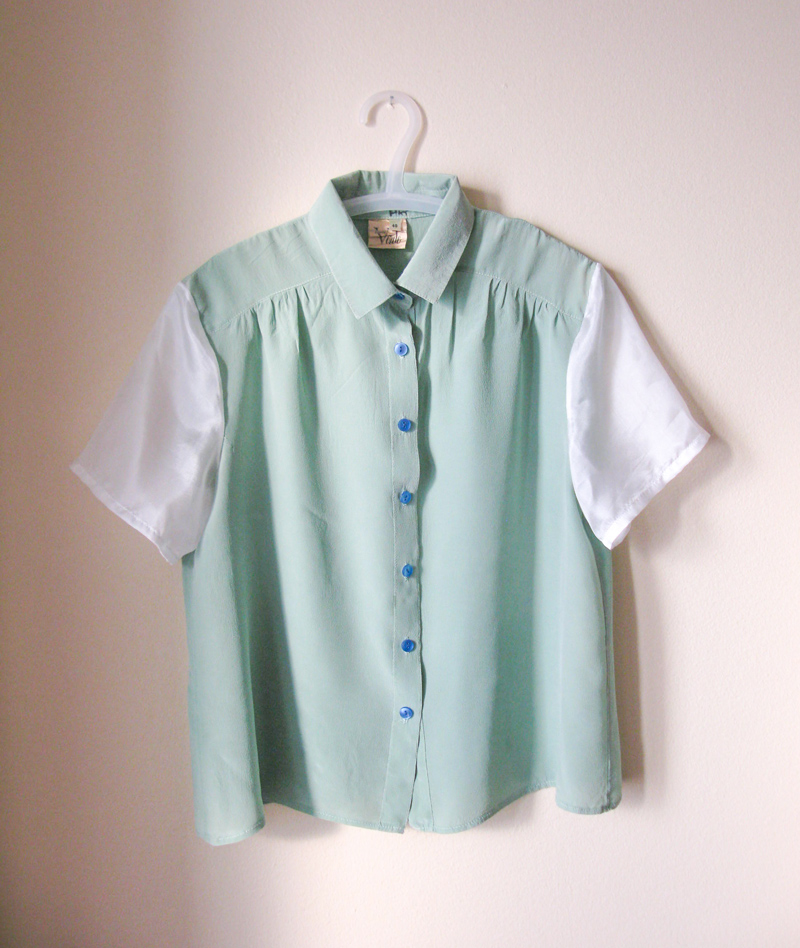 The result, a much more colourful and interesting blouse. And if I change my mind about the buttons, I can always go and buy white ones. If anyone knows a place in Helsinki where I can find more silk blouses to refashion, let me know!